Johor Bahru (JB), Johor
Real Estate Agent
Your Best JB Property Representation
I am a Johorean but I have been working in Singapore for more than 10 years and the bond is strong. For more than 10 years, rain or shine, the bridge had been my gateway to everyday work. It is my life turning point to have decided to return back to where I belong, but it was a dilemma. Is the grass always greener on the other side? My choice had not gone in vain. As a result, I found my desired profession in real estate. There are many things I learnt in Singapore that built a firm foundation on principles, standards, expectations and quality in every piece of work I perform as a Real Estate & Property Agent in Malaysia.
Looking back at the bridge, I reminisce, and my heart will always weigh heavily. During Singapore's independence, Mr. Lee Kuan Yew's statement, "they are people connected by geography, economics, and ties of kinship…" These had intensified and catalyst the gravity of feelings connected to this bridge… Due to Covid-19, the heaviest bridge (busiest land crossing in the world) had became weightless and desolating but people's heart are heavy.
Our Mission
We are a team built to deliver the best for our clients because buying a property has never been as easy as looking for the correct property agent in Johor Bahru.
Our clients are valued with my professionalism and responsibility in our works. It is imperative for our clients to have credible and reliable representation with our expertise. We cannot afford to compromise on our clients' interests in any course. Professional ethics are of paramount importance in achieving optimum performance. Let us serve you on any property in Johor Bahru.
10+
Years of RE Experience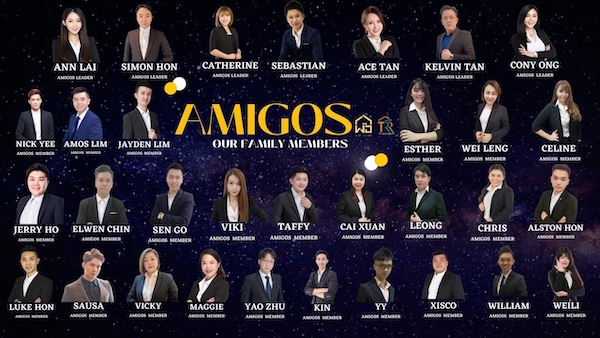 Work With Us
I stood in awe of our Sultan's purview on 'disunity virus', making Johor robust, stable and viable towards investors' confidence. Moving forward, I aspire to spearhead real estate as every customer counts.
Timely, concise, accountable, honoring, attitude, details, focused, multitasking, interpersonal skills, meticulous, etc. Notwithstanding the gist of the above which I acquired throughout the course of my working life in Singapore.
My strengths;
Singapore Investors' Choice of Property Agent in Johor Bahru who can bridge the gap.
Bridging between Singapore and Johor had inevitably become my strength because I gained insights into Singaporean cultures, habitually, the way of working and the needs of Singaporeans. I have to be versatile in order to be well versed in both Singapore and Johor, a 'local' in 2 territories. Expectation differences need to be integrated and perspectives to coincide with a convergence on a common goal, properties yield.